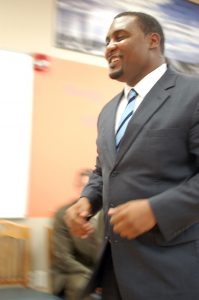 Join us for a Works Commencement Ceremony! These celebrations honor the progress of our Works graduates and signify a new beginning. It is a unique opportunity to hear directly from men and women impacted by CARITAS programs.
Commencement ceremonies are held on Thursday afternoons, 3-4 p.m. at The Healing Place at 700 Dinwiddie Avenue, Richmond, VA.
March 16, 2017
April 27, 2017
June 8, 2017
RSVP to Clara Stokes at cstokes@caritasva.org.