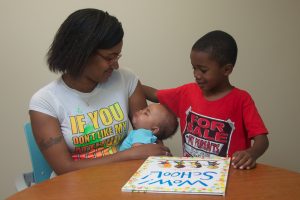 If you or someone you know is in need of shelter please contact Commonwealth Catholic Charities (CCC).
CCC provides assessment and crisis mediation services for individuals and families who are homeless or believe they will become homeless.
If you are 3 days or less away from losing housing or are already experiencing homelessness, call the Shelter Diversion Line at 804-972-0813. This phone line facilitates access to resources and shelter alternatives.
Households in crisis can call (804) 648-4177  or walk into 511 West Grace Street to complete an intake and be connected with any available resource for which they are eligible. CCC is open from 8:30-5:00pm Monday through Friday. Assessments are conducted until 4:00pm.
CARITAS receives all shelter placement referrals from CCC. CARITAS emergency shelters are committed to providing a place of shelter and support for every individual who passes through our doors. We accomplish this through a network of partner congregations.
CARITAS emergency shelter programs provide case management that focuses on developing a Housing Stabilization plan. This individualized plan identifies barriers to housing, establishes housing goals and identifies the steps that are necessary for individuals and families to exit shelter and return to self-sufficiency.
Looking for more help?
Homeward's Street Sheet is quick reference to services in the Richmond area.
Visit 211Virginia to find service information online, or call 211 toll-free from anywhere in the state.