Support CARITAS at one of these coming events!

CARITAS Works Commencement Ceremony

Thursday, Dec. 7
Friday, Feb. 2
Friday, March 16
Thursday, April 26
Friday, June 8
Every five weeks, CARITAS Graduates a new class of men and women from the CARITAS Works program. Join us as they accept certificates and share their stories of triumph and plans for the future. RSVP to Marilyn Milio mmilio@caritasva.org.
Synapse Networking Every Other Week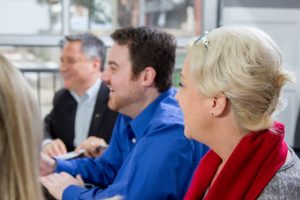 Thursdays, 8:30 a.m.
1532 High Street, Richmond, VA 23220
CARITAS hosts a biweekly networking opportunity. Locations and times change. Please visit Synapse on Facebook for the latest times and opportunities. Look for "HUB019" for CARITAS times.  RSVP via Facebook or email thall@caritasva.org. Learn  more about Synapse here.
The annual National Homeless Persons' Memorial Service
Thursday, December 21
St. Paul's Episcopal Church
815 E Grace St, Richmond, VA 23219

All are welcome to this annual event, led by the The National Coalition for the Homeless, the National Consumer Advisory Board and the National Health Care for the Homeless Council. National Homeless Persons' Memorial Day takes place each year on the longest night of the year, December 21st. The Richmond community will recognize our neighbors who have died homeless in the past year at St. Paul's Episcopal Church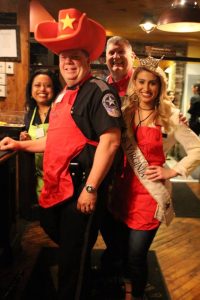 15th Annual Celebrity Serve 
February 20, 2018
Sine Irish Pub and Restaurant
1372 E. Cary Street, Richmond, VA
Our annual Celebrity Serve Dinner welcomes local celebrities who turn the tables and serve YOU to raise important funds to support CARITAS. In 2017, we raised more than $40,000 to support our life changing programs. We'd like to extend a special thank you to our sponsors Richmond Refrigeration, Sine Irish Pub, Virginia Housing and Development Authority, Haley Buick GMC, Patient First Corporation, Genworth Financial, and Thompson, Siegel & Walmsley LLC.